Specialising in seasoned hardwood logs
Log Load Prices (delivered)
1m3 - Loose load - £90
2m3 - Loose load - £170
3m3 - Loose load - £255
4m3 - Loose load - £340
5m3 - Loose load - £400 - SAVE £25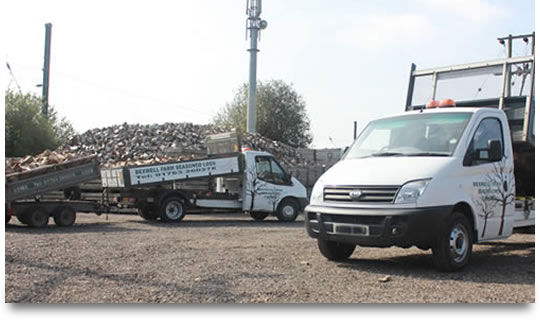 Seasoned Logs Delivered
We deliver seasoned split logs direct to your door, our loads are 1 cubic metre in size (1M3) and are delivered from the back of our delivery truck. We can also provide bags of logs for collection only and kindling nets*
To give you an idea on log load sizes, a one cubic metre load is shown below, for more load sizes  please take a look at our gallery images by clicking here.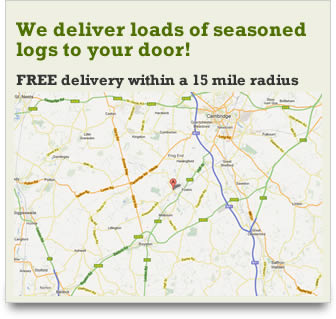 1 Cubic Metre Log Load
1m3 Loose load £90 delivered
We Deliver Logs To Your Door
Free delivery within a 15 mile radius.
Bags
Bagged logs
£5 collection only
Kindling
Netted kindling
£3 collection only
*delivered if ordered with either a full or half load.